Shrimp and snow peas, a new way
A new way to pack lunch. Rice packed separately in a 300ml thermal food jar by Thermos Nissan — kept the rice soft and warm for five hours. Shrimp and peas in a 350ml Asvel bento box (with clear lid).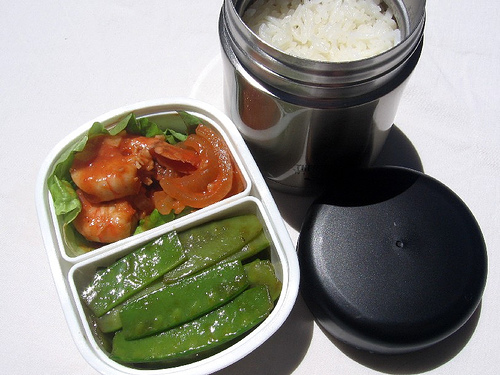 * shrimp in chili sauce with onions (recipe from berry_mix's mom)
* Chinese quick-fried snow peas
* rice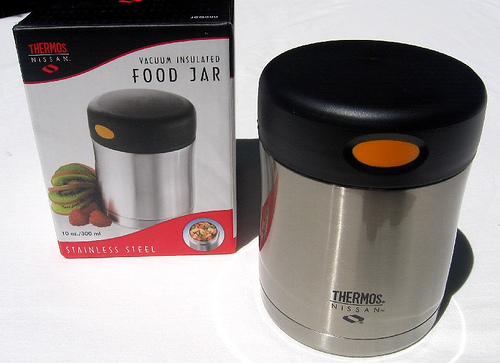 From Thermos Nissan: a 300ml small thermal food jar for hot soups, stews, curries, rice, etc. (or cold items like yogurt, cold soup, salads, etc.). Dishwasher-safe. This has excellent heat retention: better than all thermal lunch jars I've tested, and better than all-plastic thermal food jars because it's metal. They make a larger version
as well for bigger appetites, and I've seen this sold at big stores like Target.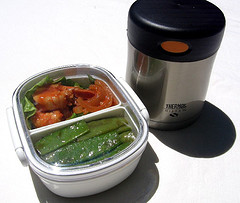 The lunch with both lids on.
READ MORE: