Tours & Classes
BENTO CLASS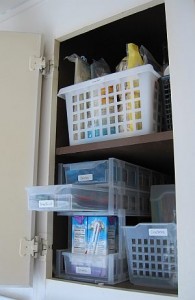 KITCHEN OPTIMIZATION FOR SPEED BENTO
Local to the Bay Area and would like a private consult to speed up lunch prep in your own home? I can come into your kitchen, analyze the layout, make recommendations to increase speed and efficiency, and actually reorganize your kitchen with an eye toward speeding up lunch prep time in the morning. Some ideas:
TOURS
Are you coming to the San Francisco area and looking for a different kind of tour with flavor? Let me show you around on your own personal tour in English or in Japanese! I'm fluent in both English and Japanese, have roots in the local food and Japanese communities, and have given tours to prospective parents at my son's school for years. We can customize a personalized itinerary to sample the wealth of food- and Japan-related experiences that abound in the Bay Area.
Bento Tour: Explore the capital of bento in the U.S. with a bento specialist. Highlights include bento stores, Kinokuniya bookstore, and Japanese food markets in Japantown, with possible stops at Kukje and Kamei. Your own personal Japanese speaker will demystify the products in Japanese dollar stores and food markets, and lead you through the maze of bento gear in Japantown.
Japantown Food Tour: Enjoy a yuzu macaron and sweet potato latte from YakiniQ Cafe, handmade mochi treats from 100-year Japantown treasure Benkyodo, sample ramen or okonomiyaki, then pick up tasty souvenirs.
Japantown Cultural Tour: Explore one of the last three historic Japantowns in the United States, with bilingual schools, Buddhist temples, modern boutiques, anime, music and cultural centers, and Rosa Parks Elementary School, the former intake site for Japanese-Americans being sent to internment camps during World War II. A stop at the NJAHS' newly opened M.I.S. Historic Learning Center in the Presidio depends upon hours open.
San Francisco Food Tour: Fully customizable depending upon your interests. Explore exquisite local specialties at Ferry Plaza Farmer's Market, take in the vibrant murals and taquerias in the Mission District, haggle for bargains at Alemany Farmer's Market.
Kids' Tour of San Francisco: San Francisco can be lots of fun for kids! Highlights can include the carousel at Golden Gate Park, the Exploratorium, Academy of Sciences, the Disney Museum, and anything of special interest to your family.
Wine Country Food and Wine Tour: Get out of San Francisco and explore the best that Sonoma and Napa Valley have to offer.