Steamed pork bun & quail eggs x 3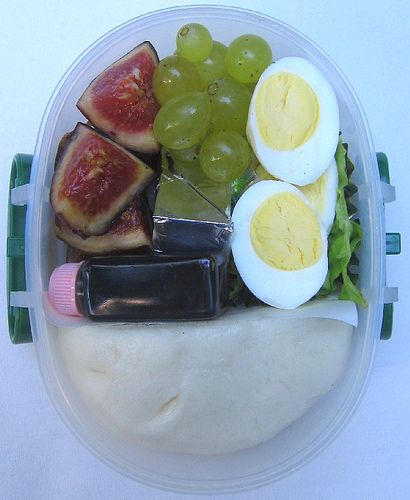 We all got steamed pork buns and quail eggs today. This is my son's lunch, packed in a small 260ml box. He's also got the last of the black Mission figs, tiny Champagne grapes, a cheese triangle, and some sauce for the pork bun. Today's lunch was a success because he demolished it all in one sitting at playgroup, and didn't want more afterward. Hooray!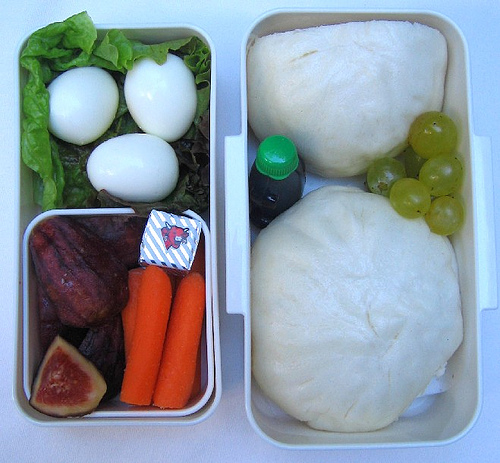 My lunch (above) adds carrot sticks, and my husband's lunch (below) adds kimchi.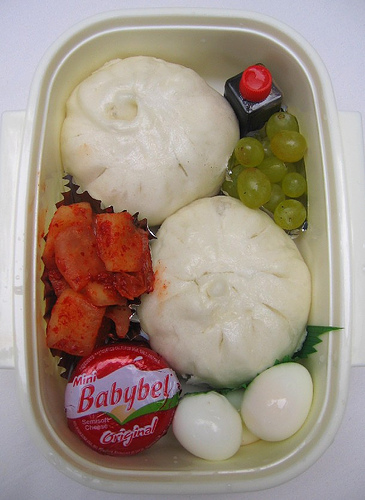 READ MORE: