Steamed bun bento for toddler
Having sent my husband off with the speed bento, next came my son's lunch.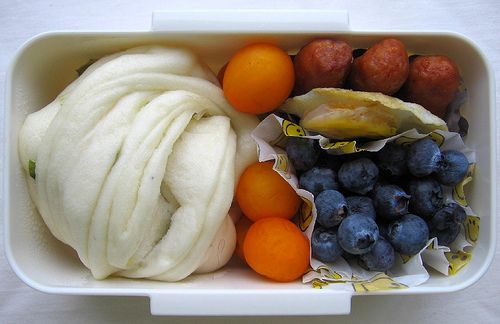 Chinese steamed bun, orange grape tomatoes, octo-dogs, over-easy fried quail's egg (on its side), and blueberries. And of course, my son rejected the cute quail's egg (but devoured the octodogs, as usual)!
Tip: When frying quail eggs, don't try to break them along the middle with your fingers like you would a chicken egg. The membrane is quite thick and you'll end up with broken yolk. Open it more like a soft-boiled egg: tap around the end with a sharp knife and peel off the small cap of shell. Turn the egg upside down and shake it out of the opening you've created.
READ MORE: