Organization madness: Lunch accessories
My bento lunch accessories were threatening to take over my kitchen, so I took some drastic organization measures. This is my obsessive way of keeping them neat and within reach when I'm packing lunch in the kitchen. The first is a US$0.99 metal strip from Ikea, and oversized magnetic spice canisters from Ikea (3 for US$4.99) with food picks and sauce bottles (both empty and pre-filled for speed). Click on a photo for notes on what's stored where.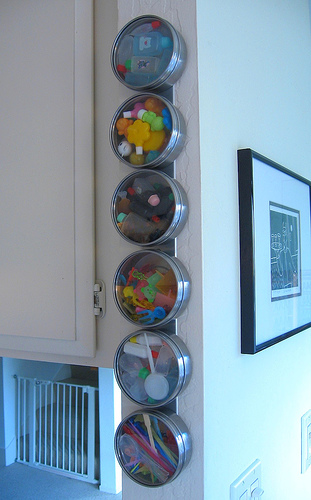 The plastic boxes on the microwave (from a Japanese dollar store) hold less-used things, while the wooden under-cabinet shelf with drawers holds the most frequently used accessories. The wall shelf with drawers is from Ikea's FÖRHÖJA line — the wood drawers hold more than the glass drawer option (which were pointed in the back and didn't fully utilize available space). Great idea from Flickr user Yurippe.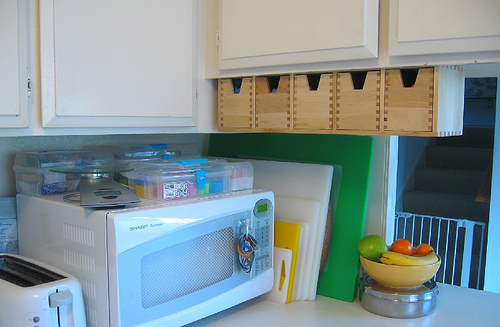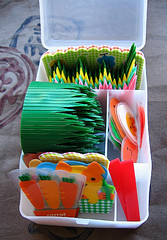 READ MORE: