Meatball & onigiri lunches x 2
Back from holiday and settled back in with finger-friendly bentos. My son was tickled by the Anpanman picks (Currypanman, Shokupanman, and Anpanman today), and devoured everything. First, my lunch: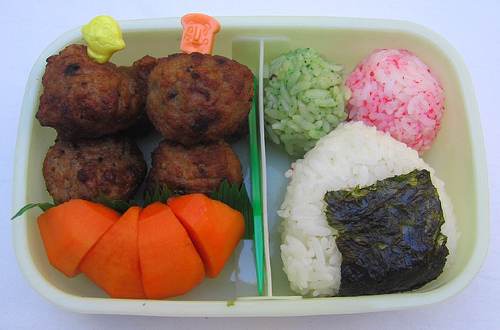 teriyaki chicken & pineapple meatballs
persimmon
onigiri (triangle filled with nori paste: Gohan Desu Yo; little balls mixed with colored hanaebi — fish powder)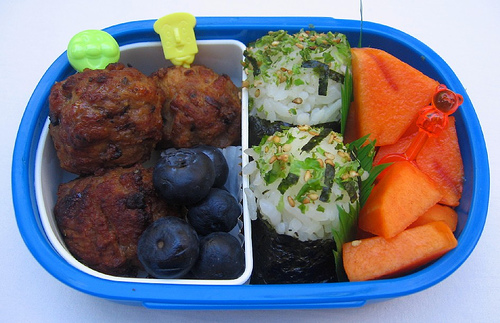 My son's lunch was designed to be eaten by little hands that aren't so good with utensils yet. He's also got blueberries and tiny little onigiri with nori furikake and Korean seasoned seaweed.
READ MORE: