Curry rice for plane trip x 3
We're all getting on a plane tomorrow, so I made travel bentos for us designed to get around the U.S. security restriction on liquids and gels. I mixed Japanese curry (beef, carrots, onions and potatoes) together with rice — should be fine. Also in our lunches are roast chicken, takuan, cheese, kiwi, and purple cauliflower with tomatoes and garlic. Not shown: side dish containers of persimmons, pears and kiwi. My son's bento (behind the cut) also uses a fun little plastic sub-dish bucket. I also chose to use our two-tier boxes so that they take up less room in our carry-on bags when we're done eating.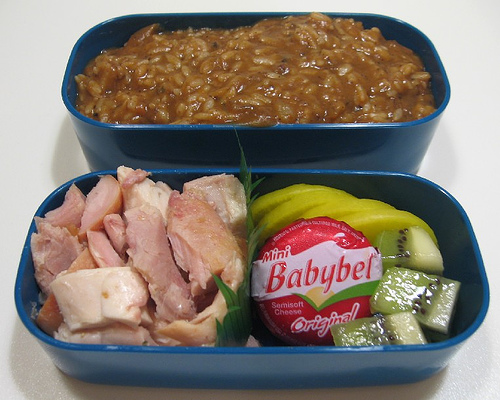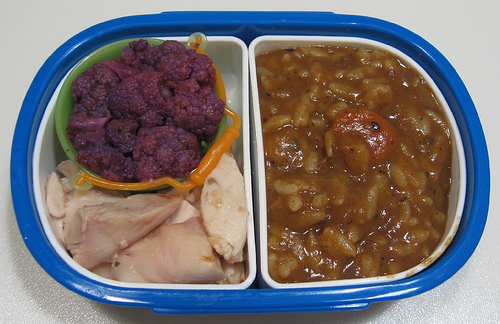 I covered the curry portion (above) in my son's bento with Press N Seal to keep everything in place.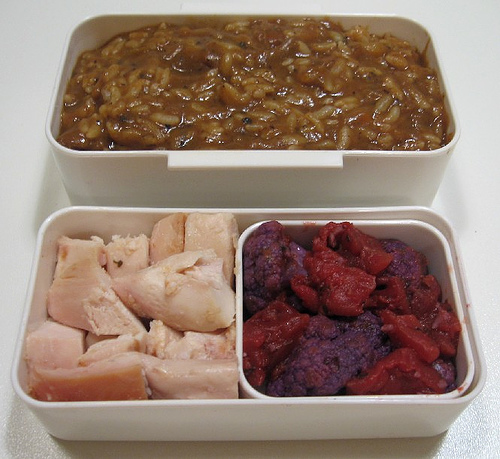 READ MORE: