Molded eggs and pasta x 2
It was time to break out the egg molds again — my son squealed, "pig!" and "cow!" when he saw these lunches this morning. EDIT: At the park today a 3-year-old Japanese girl was playing with my son, checked out today's bento, and announced that the eggs were cute (kawaii). So I guess we pass the J preschooler test!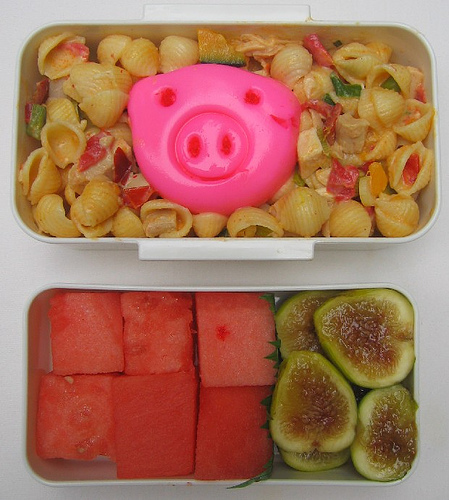 egg molded with ice cream sandwich molds from Williams Sonoma (old tutorial here), dyed pink, using red hanaebi for eyes/nose
shell pasta and cheese, with sauteed bell pepper, kabocha, tomatoes, chicken and green onions
watermelon & fresh green figs
My son's lunch adds a mini banana and tiny red grapes.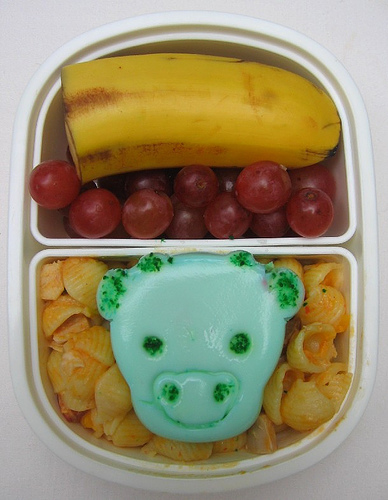 READ MORE: