Ravioli bentos x 3
Finally back from a two-week trip with my son — we wound up cancelling our Thailand/Japan trip due to the military coup (yeah, overcautious with a toddler), so I did a domestic trip instead and ordered some bento stuff off of Ebay to make up for missing Japan.
My son's lunch below shows my first use of the "bikkuri animal" cap that covers up an area of food to give the child a fun surprise when he lifts it up. It worked! My son was really taken with it, and used it to cover up the broccoli, sausages, etc.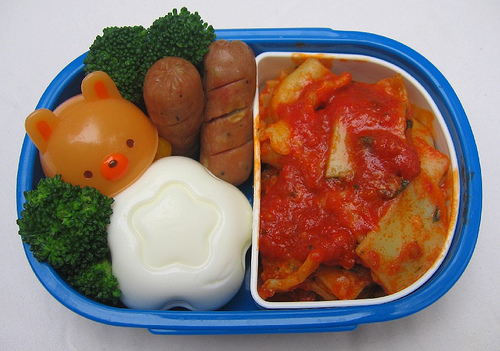 spinach and cheese ravioli with homemade tomato butter sauce
egg shaped like a star
broccoli
chicken cocktail sausages
grape tomatoes under the bear "surprise" cap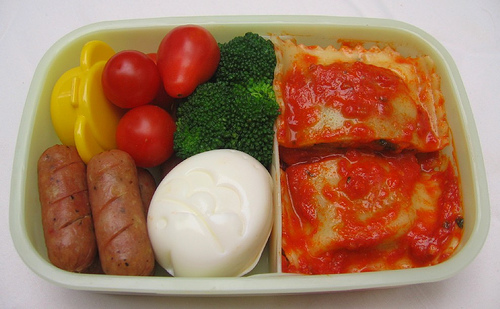 My bento (above) has ketchup in a sauce container shaped like an elephant, and my husband's lunch below adds a romaine salad with tangerine, tomatoes, green onions, Irish cheese, and pine nuts (shiso sesame dressing added after the photo).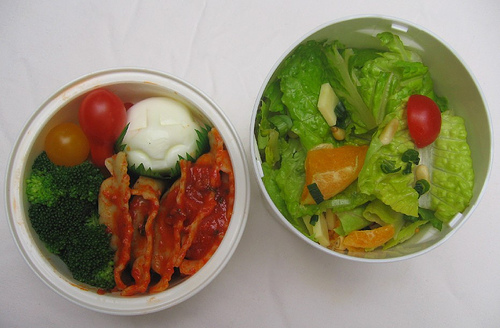 READ MORE: