Tarako rolled egg lunch + 1
My ISP has been on the fritz since last week and I haven't been able to upload (grrr…), so here are a couple of old lunches. First is one that I shared with my son. It's got tamagoyaki with tarako and green onions (step-by-step tutorial here), a salad and ranch dressing, and cherries with extra orange bell pepper "trees". My son was excited about the trees, but rejected the salty/savory egg unless it was dipped in Lizano sauce (yum, magical Lizano sauce!).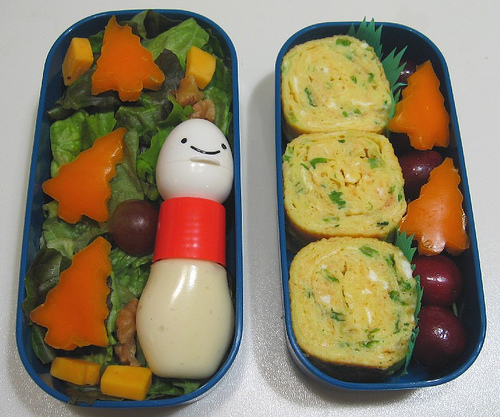 The second is another toddler lunch packed in my new 495ml three-tier box from Daiso. Each tier is small, but once you look at the total capacity (written on the packaging and usually on the bottom of the box) you can tell that it holds a pretty standard amount. A rule of thumb in Japan is that when a box is packed in the standard manner without candy or junk food, calories correspond directly to capacity (i.e. a 500ml box holds a 500-calorie meal).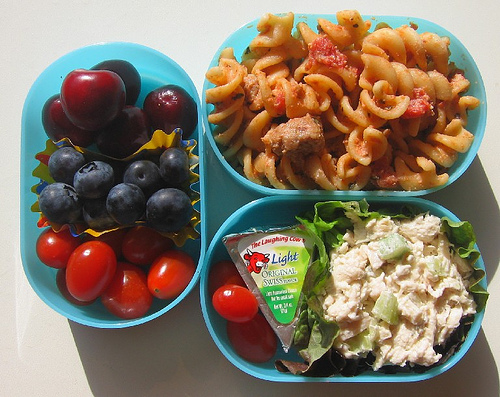 fusilli pasta with Italian sausage, ricotta cheese and tomatoes
chicken salad from Costco, and a little cheese
cherries, blueberries and grape tomatoes
READ MORE: