Lamb stew, Hoppin' John bentos
I got the Daisy Cooks! cookbook for Christmas and have started experimenting. Her yellow rice was really standout (but best to cut back on the salt), as was the chicken with figs (photo soon). I've now got homemade sofrito in the fridge/freezer and achiote oil in the pantry, so I'm due for a Puerto Rican cooking frenzy! My son had some New Year's leftovers: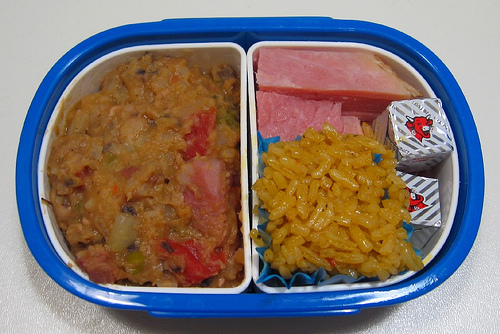 Hoppin' John (black eyed peas, rice, ham and veggies)
Puerto Rican yellow rice
ham
the requisite cheese cubes
Here's another bento from last month — I've been lazy about photographing and posting our bentos lately. It's all homemade except for the pita chips.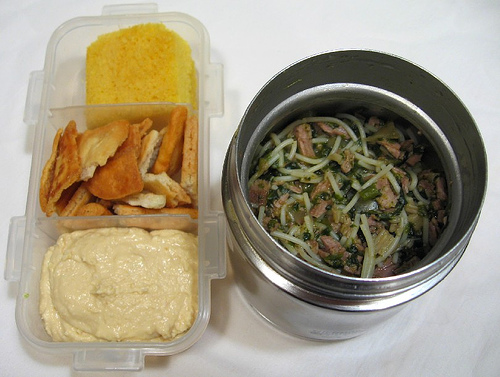 Macedonian lamb stew with spinach and vermicelli in the food jar to keep it hot
Southern cornbread (not sweet)
pita chips
hummus
READ MORE: