Korean bentos x 3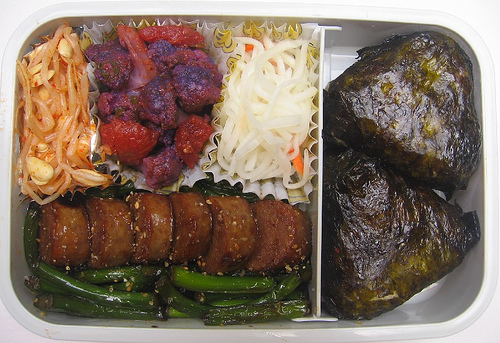 It's a garlic day, so vampires beware! I found fresh garlic stalks this weekend at the Korean market! No more frozen stuff — now maybe I'll try to recreate a great garlic stalk spaghetti I had years ago in Tokyo. My husband gets this one with:
kimchi onigiri wrapped in toasted/flavored Korean seaweed
stir-fry of garlic stalks and leftover grilled sausage
purple cauliflower braised with tomatoes and garlic
soybean sprout namul and daikon namul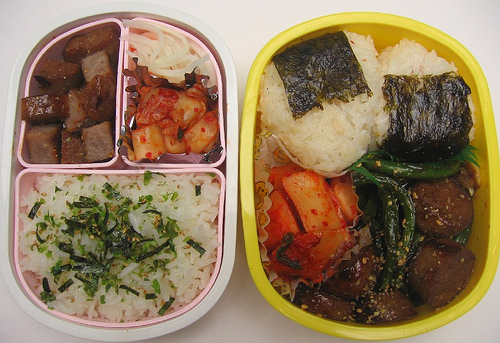 Mother and son bentos here, as my son can't seem to get enough kimchi. I've also got daikon kimchi in my box on the right.
READ MORE: