URGENT: My relative missing in SF Japantown
UPDATE: Bobby Joe has been found in a hospital in San Francisco; thank you all so much for your kind wishes and help in locating him! See my follow-up post, and the SF Chronicle and the San Jose Mercury News both have updated articles.
* * * * *
Sorry to interrupt the normal lunch focus of this blog, but I have a plea for San Francisco locals. I just heard that a mentally disabled relative went missing after he went to the bathroom during a group home field trip to San Francisco's Japantown on Thursday May 8, 2008 at 1:30pm (last seen at Scott & Geary). If anyone thinks they might have seen the man in the photo below, please contact the San Bruno Police Department at 650-616-7100. He has severe epilepsy and needs medication to control his seizures.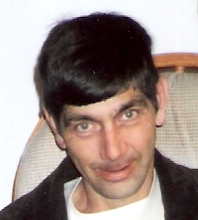 Bobby Joe Lamascus is 50 years old, 6 feet tall, 150 pounds with green eyes. He has no upper teeth, and his mother believes he was wearing a brown jacket and Levi's blue jeans. His group home is in San Bruno, so he might be trying to get back there on his own (but has likely had a seizure). Further details are at this article in the SF Chronicle or this article in the San Jose Mercury News. The police have an APB out for him and family members are canvassing the area with flyers — that's what I'll be doing too.
If you are able to forward this to your friends in the area, local online forums or mailing lists, I'd certainly appreciate it. If you'd like a copy of the Missing Person poster to put up, e-mail me at lunchinabox AT gmail DOT com and I'll send it to you privately. We're crossing our fingers that Bobby Joe gets home quickly and safely. Thank you for spreading the word.