Blog Event: Organizing Your Lunch Gear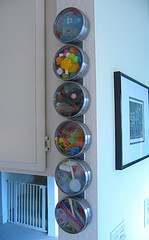 Anyone who's accumulated more than one or two bento accessories or lunch containers has probably faced the challenge of organizing their growing collection to keep things accessible without taking over the kitchen. I've written previously about my efforts to bring my accessories under control using Ikea organizers, but there are many truly creative ways to organize gear using craft boxes, wall shelves, tool boxes, etc. Will you share your clever ideas? The author of the most ingenious solution will receive my review copy of the upcoming bento book Face Food: The Visual Creativity of Japanese Bento Boxes (to be released March 15, 2008). (EDIT: The event has concluded; read the full round-up with the contest winner and all entries here.)
This is my first blog event to gather lunch gear organization tips and methods. I've browsed around some of your packed lunch blogs and seen some great ideas; let's gather them together in one place! Here's how to enter:
Post an organization entry on your own blog by Friday, March 14, 2008 including a link back to this post: http://lunchinabox.net/2008/02/28/blog-event-organizing-your-lunch-gear/
Either leave a comment here with a link to your submission, or e-mail me at lunchinabox (AT) gmail (DOT) com. If you don't have your own blog, e-mail me a summary of your organization method with one or two small photos so that I can include it in a round-up post on Monday, March 17th announcing the winner of the contest.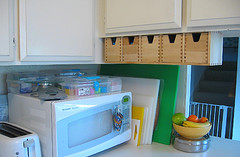 I'll also accept blog posts written prior to this event. Just add a link back to this post and shoot me an e-mail with the URL.

FURTHER READING: